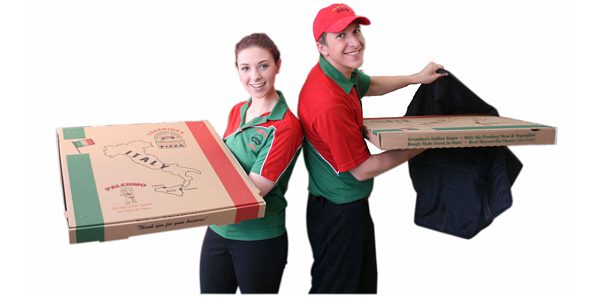 If you are a hungry college student or a family looking for dinner, a great pizza in Ann Arbor is at Toarmina's Pizza. In addition, Toarmina's Pizza has two great locations in Ann Arbor. The first one is Ann Arbor South located at 1200 Packard Street. The other is Ann Arbor West located at 2145 W. Stadium Drive. When it comes to a pizza night, the best choice is Toarmina's Pizza.
Great Pizza In Ann Arbor Anytime
If you are up late on a Friday in need of pizza to help you study, then Toarmina's is your answer. Relieve those pizza cravings with a 24-Inch pizza from Toarmina's Pizza. This monster pizza is more than enough to fill all those hunger pains. Also, you can place your order online and have it delivered in no time.  Just make sure your door is big enough to fit this huge pizza through!
Ann Arbor is a great city to go to school in or raise a family.  Founded in 1825 and home to the University of Michigan, Ann Arbor is a great place to work and live.  What better way to enjoy a Saturday game than with a hot and tasty pizza. Of course, strapped college students and any pizza fan may be looking to save a couple of bucks. Here at Toarmina's Pizza, we offer some great coupons to help save some dollars.
We offer deals on family deals and single pizzas as well.  Not sure exactly what you want? No problem, Toarmina's Pizza has a large menu to choose from.  In the mood for a sub or salad? No problem, we have it. Also, Toarmina's Pizza is a great option for your next party. We have part subs, pizzas, and salads to choose from. Call us today for all our catering options. Finally, order a fresh hot pizza today in Ann Arbor at Toarmina's Pizza!